Click on images for larger size.
Chillbumps on the Edge of Everything Else
Lonseome Song of the Wandering Birdmen
Southern Field Peas
Mysterious Ragmen of Jonkonnu
And All the Hills Echoed
The Lowest of the Low 18x25"
Bee Maidens in the Land of Milk and Honey 15x25"
Reconciliation: Bayard Rustin in Chapel Hill 22 x 36 in.
"Without Hope Without Fear": Henry Berry Lowry 22 x 36 in.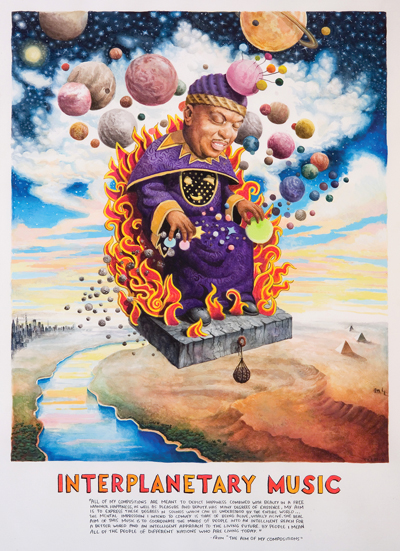 Sun Ra "Interplanetary Music" by commission.
Contact me at phil at philblank dot net